My husband and I are sitting on our couch, each playing on our mactops, just enjoying a calm relaxing Friday night... Where might you ask is Riley the WonderBeagle? He is curled up, sleeping between the two of us. Not only is he curled up sleeping soundly but he is doing so on a large throw pillow. Talk about royalty. I love this dog... does it show?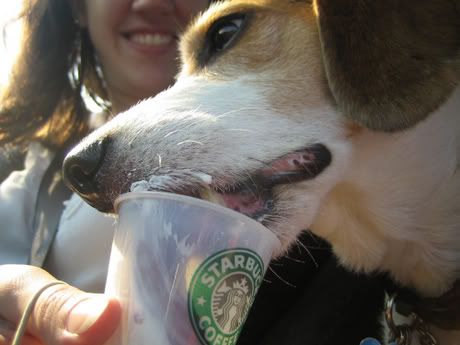 Riley enjoying some Starbuck's whipped cream.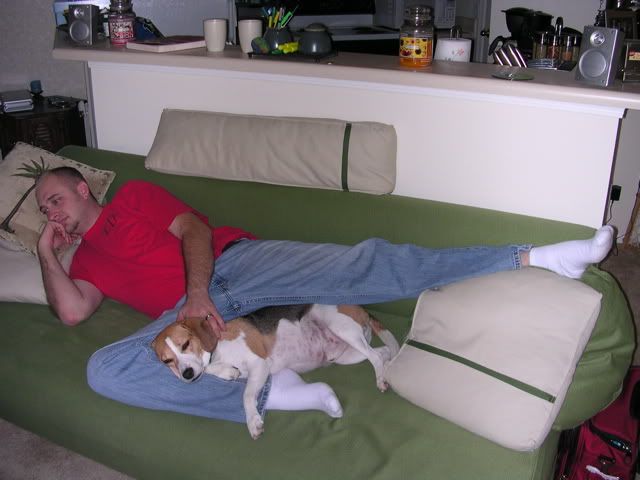 My boys veggin'. This was our apartment in Indiana... it was an awesome place!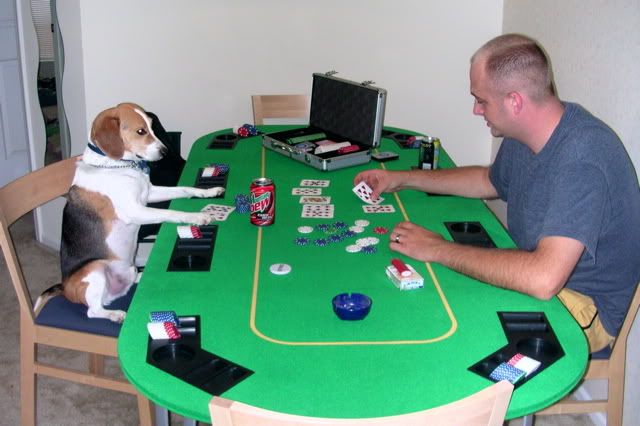 Teaching him Texas Hold'em might not be the best parenting skill but man can he clean up!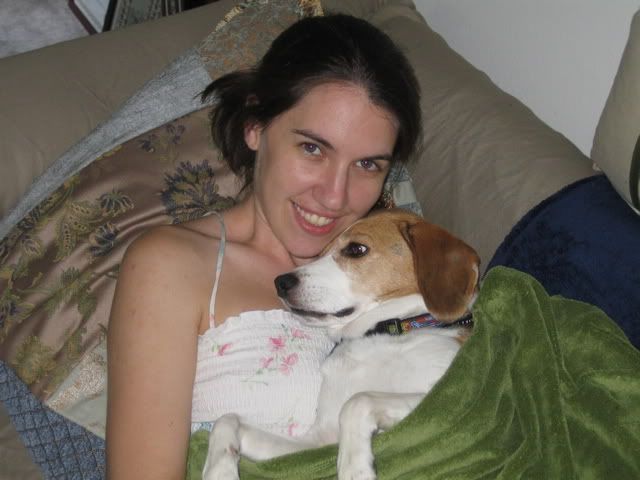 Cuddling on the couch ;~)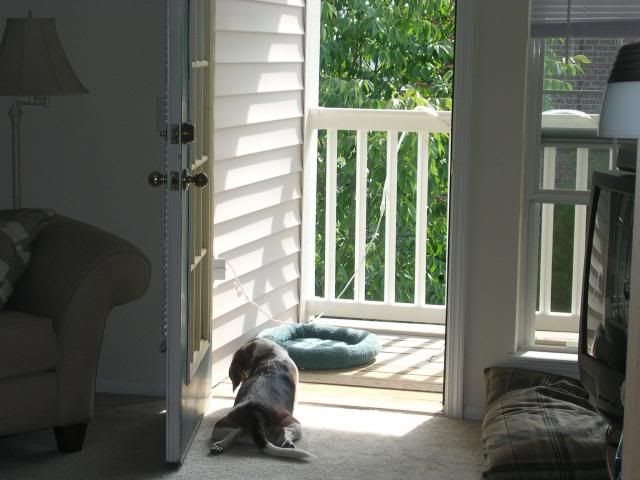 Constant guardian of any and all neighborhoods.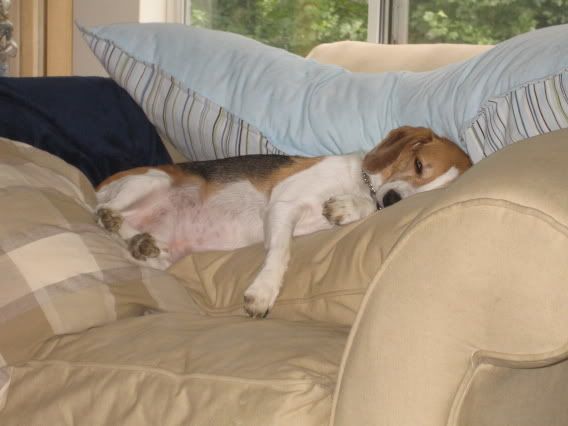 This makes me wish I was Riley... seriously, does life get better than this?
This is commonly known as Freaky Upside Down Dog... even freaky he's cute!!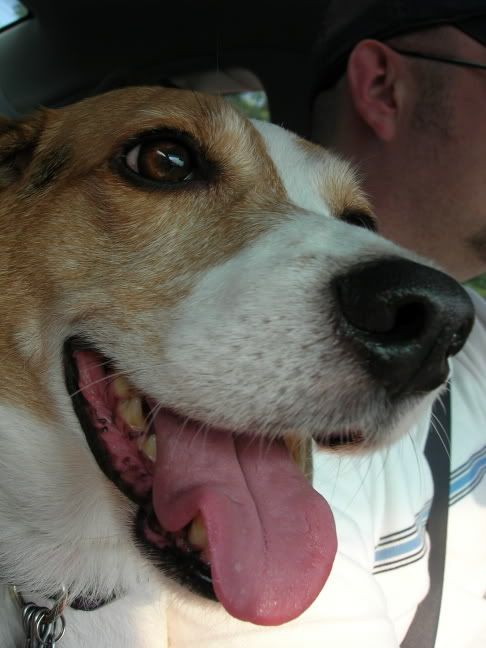 Road tripping to Indiana... couldn't leave the buddy bear behind! We stuff his bed in the space between the seats so he can sit close to us.
I am not too ashamed to admit... our dog is spoiled rotten and I wouldn't have it any other way!